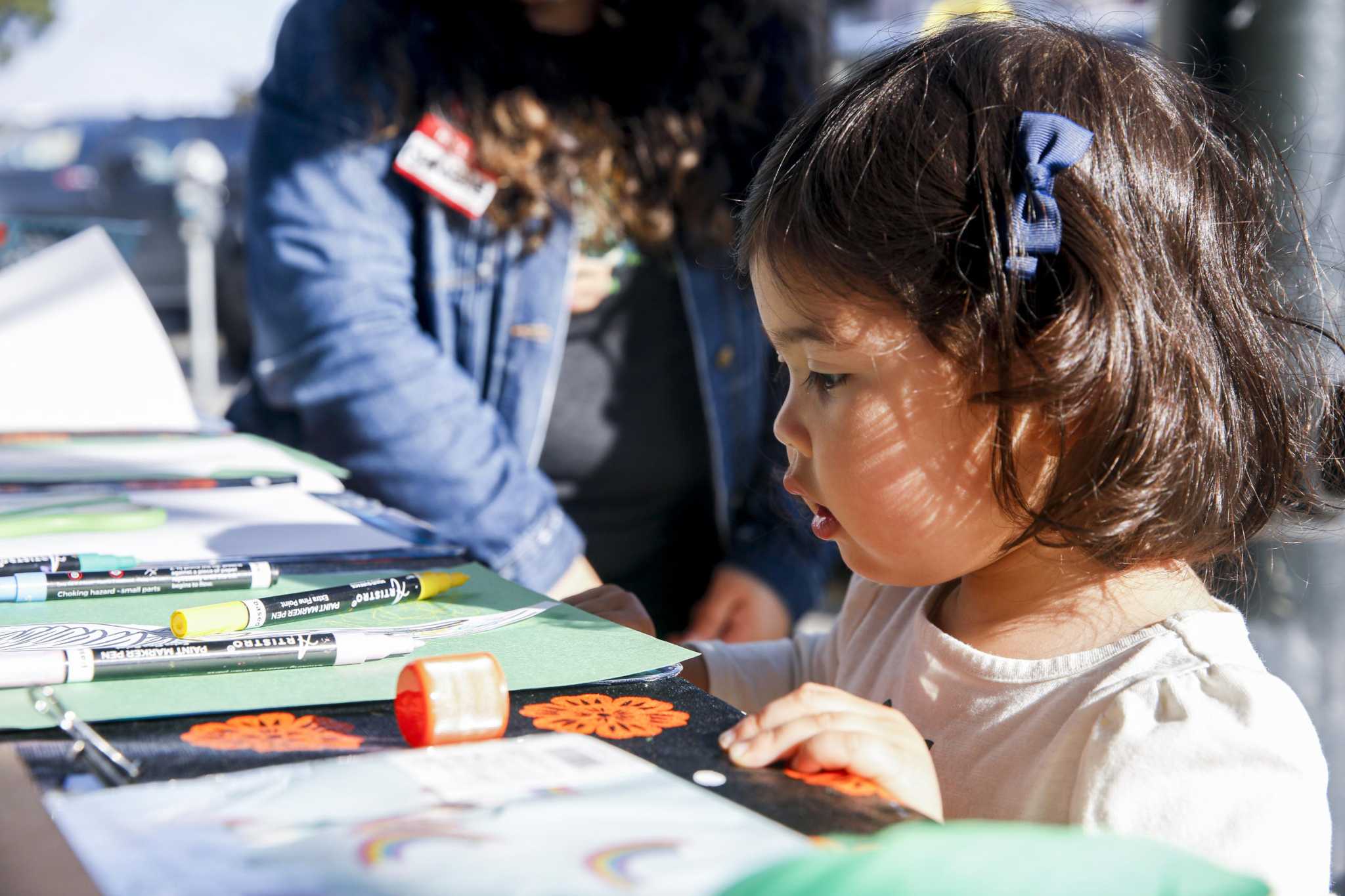 performance for Latino children, authors
Luna's Press Books is so small it's easy to overlook when traveling south on Mission Street. The 184-square-foot bilingual children's bookstore is sandwiched between a convenience store and preschool near Richland Avenue, where many Central American restaurants and bakeries line the street.
But on a recent Sunday afternoon, the bookstore was hard to miss.